I keep returning to Murakami's works, captivated by the prism through which he sees the world. His protagonists are a consistent type – alienated men, most often in their thirties. Something is missing in the lives they live, often to do with some personal tragedy in their late teenage years – in Norwegian Wood, it was the death of the protagonist's best friend; in here, it is the fact that Tsukuru Tazaki is expelled from his group of friends soon after he graduates highschool and moves to study in Tokyo.
Tsukuru interested me – he sees himself as an empty container, a man with hardly any personality; that's where the adjective in the title, "colorless" comes in. This is a lonely man, friendless, single, without kids. He hasn't had a close confidant since university, when he befriended a younger man by the name of Haida…who is but one of the novel's many mysteries without answer.
Sure, he's had a few girlfriends but Tsukuru never truly connected with any of them – and nor did they connect with him. This changes when he meets Sara, a woman two years older than he, who penetrates his exterior and helps him realise he needs to work through the issues hanging over his head ever since his expulsion from the group.
This is a novel about reconnecting with the past and letting go of that which leaves the deepest marks; it's about learning to overcome the shackles of past trauma not for someone else but for yourself.
I've lost friends. I've lost lovers. Precious, wonderful connections, which meant the world to me but for one reason or another, came undone. Those most intimately close to us have the ability to wound us the deepest, to leave a mark that might never heal – unless we seek help. Unless we find it for ourselves, whatever the form. For Tsukuru, it's reconnecting with his friends, asking them the one question he couldn't, sixteen years ago – Why? For you and me… Colorless Tsukuru Tazaki and his Years of Pilgrimage is a cautionary tale of what might happen if we let the wounds fester and turn gangrenous.
And it is plenty more.
Tsukuru isn't just a sum of his trauma or his past unhappiness – he's also a creator, his name holding the meaning of "to build, to make, to create". His work as a railway station engineer is important, it's beneficial to society and most significantly, he's doing what he's always dreamed of doing. Murakami's protagonists are far from one-note – they're personalities, and Tsukuru, much as he does not see it, is one too.
My score for this one is 4/5 stars.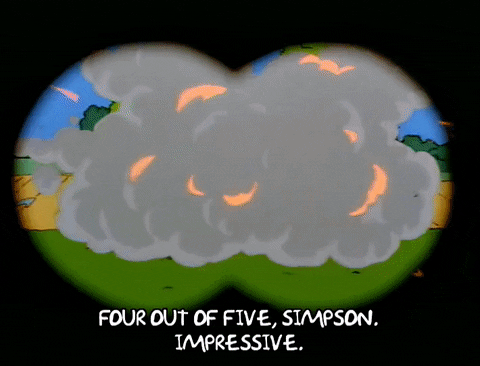 "Never let fear and stupid pride make you lose someone who's precious to you."
The audiobook for this one was narrated by Michael Fenton Stevens, who does an excellent job.