GAAAAAAH! Hello! I've been thinking about what book I'm most excited to read next, and it's actually not a difficult decision at all.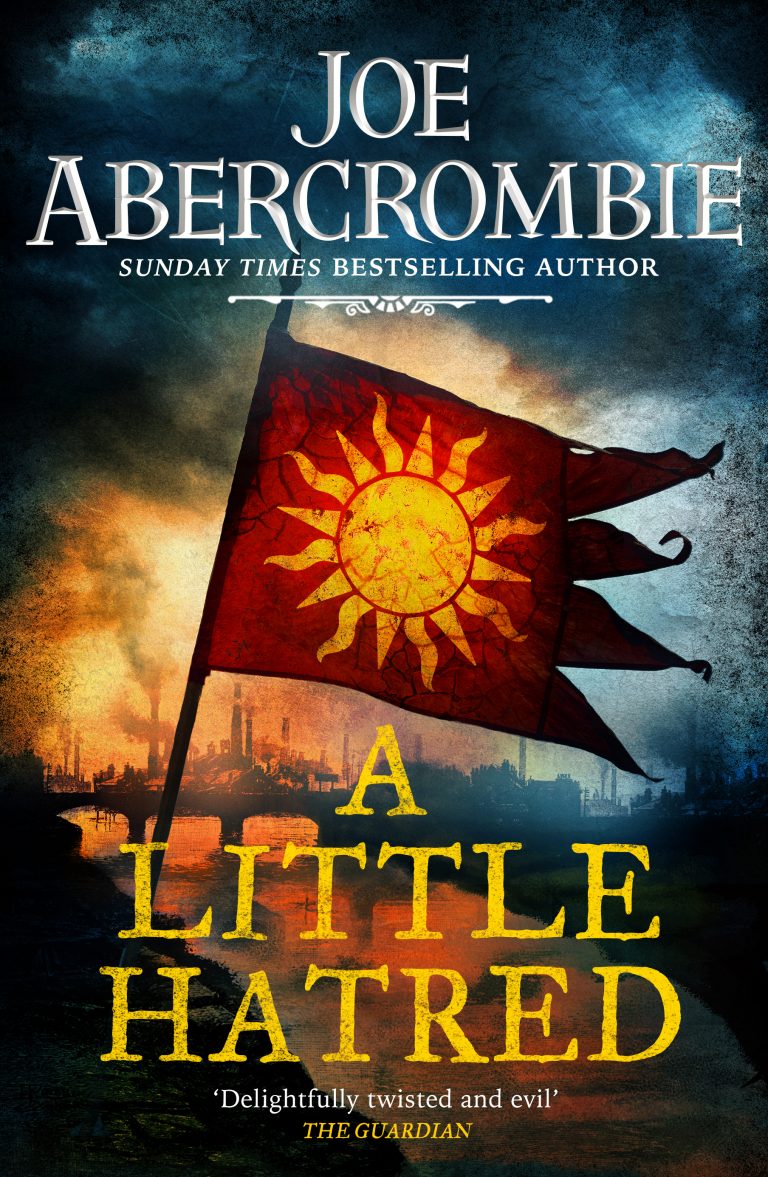 It's funny, too, because I'm reading Abercrombie's Sharp Ends right now and rather than sate my appetite, this short story antology set in the First Law universe is making me all the more excited.
A Little Hatred picks up in the familiar world of the First Law, decades after the conclusion of our first trilogy, with a generation of new and, I assume, deeply flawed characters who will be coming into conflict with all-new threats to the Union. We'll see familiar faces like Sand dan Glokta, King Luthar the Not-So-Blond-Anymore and who knows who else! Are you excited, I'm excited, me, me, me!
Joe Abercrombie's writing only gets better and better and I am so looking forward to all the delightfully horrible ways in which this latest bloody book will blow my mind. No one writes quite like he does and I can never get enough of his words. They're downright divine, if you ask me!
It's coming out in just over a month and a half, on September 17! Who's aboard the hype train with me?!
Inspired by Lynn's Book Blog, and this blog post, in particular.